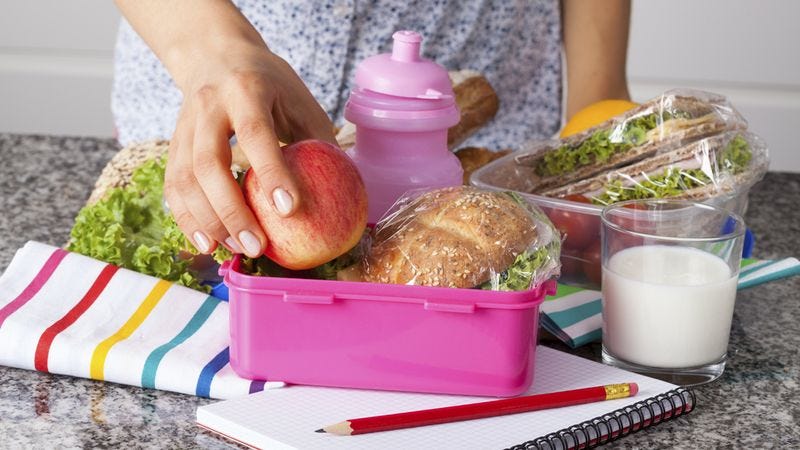 If you really loved us, Mom, you'd never pack these snacks again.
1. Graham crackers were okay when we were 5, but we're tired of them now.
2. Baby carrots…gross!
3. Why would you ever pack Mint Oreos? Do you think that because the frosting's green it's somehow healthier?
4. We're tired of new chip flavors. It's either barbecue, original, or nothing.
5. Fig Newtons are the cookies people donate to homeless shelters.
6. If we're ever in the mood for three to four viscous grapes mixed in with yellow stuff, we'll let you know.
7. Cookies from a metal tin. Where are these things even from?
8. Kale chips. These just go without saying.
9. We like microwaved popcorn at home. Not at school!
10. Pretzel Goldfish. If you can't pretend to smoke it, then it's not a pretzel shape we're interested in.