It's not your fault your normal face looks like a scream. Whether your friends admit it or not, resting shriek face is real. Here are just some of your problems.
1. This is your face, even when you're just reading a book:
2. People constantly ask you, "What's so scary?"
3. This is what you think you look like…
…and this is what you actually look like:
4. You're always the embarrassing one in photos.
5. Forget about having a boyfriend!
6. Your poker face:
7. Your friends keep covering their ears because they think you're about to shriek.
8. No one can tell how you're feeling on a roller coaster.
9. This is you, all the time.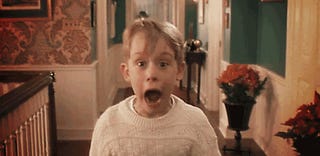 10. You're gonna be an amazing corpse.