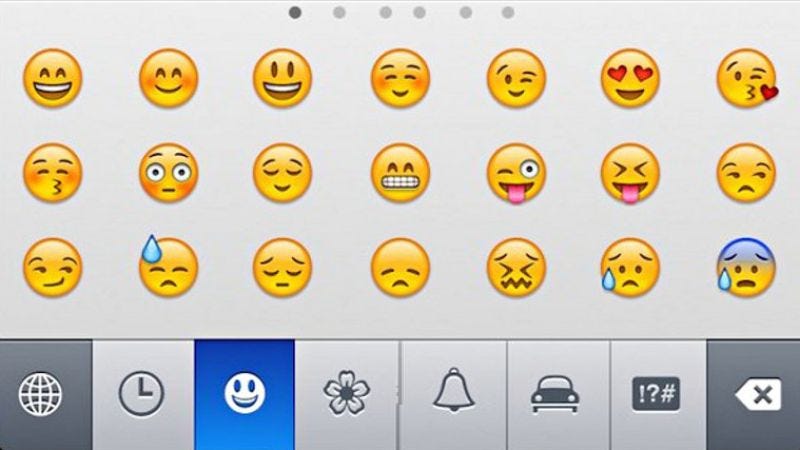 They may look perfect in your text message conversations, but emojis have imperfections just like everyone else!
1. You've sent this emoji thousands of times—bet you never noticed it has psoriasis on over 80 percent of its face.
2. Those may appear to be sunglasses, but they are actually a dark-colored birthmark that covers the top half of its face. We wouldn't change a thing!
3. If you look closely at the left part of this emoji's face, you can still see its perfect isosceles-triangle-shaped scar.
4. You may miss it on first glance, but if you really concentrate, you'll see this emoji actually only has one eye. But that hasn't made this emoji any less popular with texters!
5. Vitiligo can be a debilitating condition, but this emoji proves that confidence trumps any skin abnormality. A one-of-a-kind look for a one-of-a-kind emoji.
6. Proof that if you totally own the yellow-and-green, calcified growth bulging from your head, it looks fabulous!
7. This emoji has a rare condition called heterochromia iridum, giving him two different-colored irises. It's a cool, unique look!
8. So what if this emoji's skin crumbles off like sand at the slightest breeze—she's looking fab in that crown!