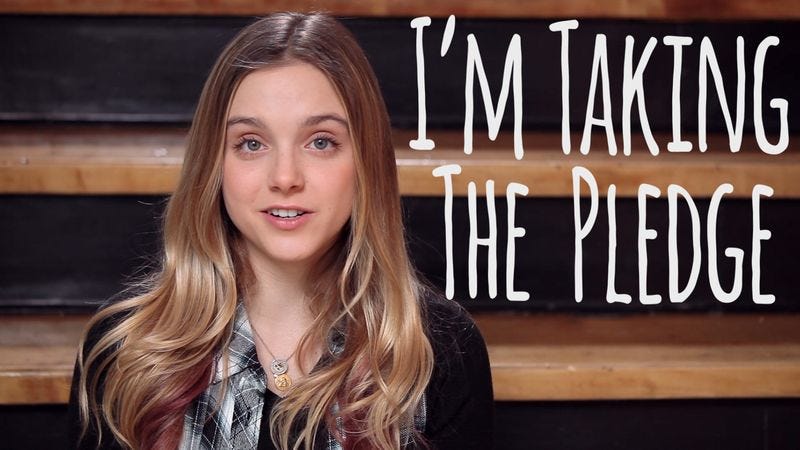 See if this sounds familiar:

You want to make a difference, but you don't know how. You want to change the world, but you're not sure if you can do it all on your own. Well, guess what? You're not on your own. In fact, you're just like the hundreds of thousands of people all around the world who have already taken the pledge.
So…what does it mean to take the pledge?
It means becoming part of a grassroots movement that has spread all over the world. From New York to Japan, people everywhere are making videos of themselves taking the pledge and sharing them on social media, inspiring more and more people to take the pledge! This is one seriously awesome viral phenomenon.
Ready to get inspired? Watch the video below, then join the movement by making a video of yourself taking the pledge and sharing it with the hashtag #ImTakingThePledge. Check it out: