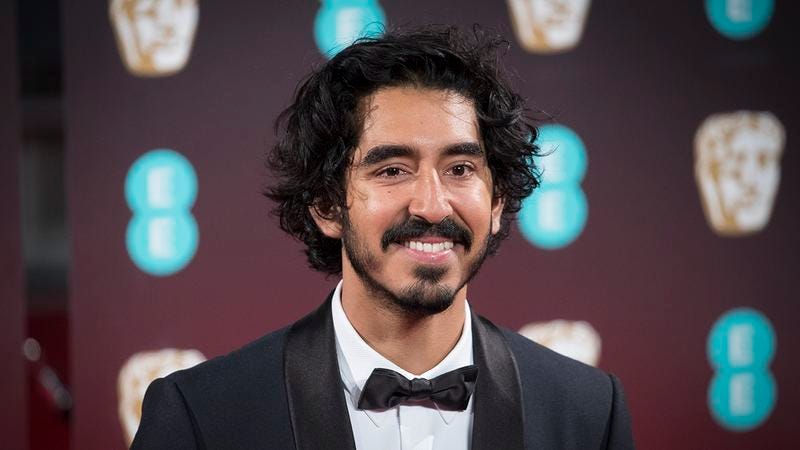 Ever since 'Slumdog Millionaire' skyrocketed him to international stardom, Dev Patel has quietly been cementing his reputation as one of the best young actors in Hollywood. We recently sat down with Patel to discuss his career, his success, and some of his most memorable experiences on set.
1. You had no prior professional acting experience when you were cast as Anwar Kharral in the series Skins. How did you manage to get that role?
I was 15 and hanging out in the mall with some of my mates when a casting director randomly approached me and asked if I had any interest in being on TV. I said, "No, not really," and then she said, "Too bad," and put me to sleep with a chloroform rag. I woke up hours later on the set of Skins in full makeup and wardrobe, ready to shoot my first scene. I haven't seen my friends or family ever since.
2. What was your most memorable experience working on Slumdog Millionaire?
During the scenes where I competed on the Indian version of Who Wants To Be A Millionaire?, Regis Philbin would come to set uninvited every day and shout out the answers to the questions I was being asked. He would scream things like "sandstone" and "judicial review" until Danny Boyle would inevitably get fed up and beat the shit out of him.
3. Your career really skyrocketed after Slumdog. Can you describe the experience of being part of such a runaway success?
It all happened so fast that it was hard to process in the moment. I went from being a young kid appearing in his debut film to being an elderly man overnight. I was suddenly massively successful and extremely old, with all these wrinkles and creaky joints and bladder issues—it was rather overwhelming, honestly. Luckily I had some great mentors to help guide me through the experience of suddenly being really fucking old, so I avoided a lot of the pitfalls most people succumb to when they rapidly age.
4. What was it like working with Aaron Sorkin on The Newsroom?
Aaron is such a visionary. He really wanted to expose to the entire world that people work on the news. And though critics didn't appreciate that, I think Aaron said what needed to be said: The news is something that people do for a job, and there is a behind-the-scenes to it. It's an important message, and I was honored to have the chance to help him share it.
5. On a personal level, which of your roles has been most meaningful to you?
Definitely my role in Chappie. Growing up, I was obsessed with Chappie—and I mean obsessed. Ever since I was in diapers, I was always drawing pictures of Chappie and dressing up like Chappie and quietly chanting Chappie's name under my breath. My parents and teachers would say things like, "Dev, you have to stop talking about Chappie all the time, it's not healthy," and, "Who or what is a Chappie anyway? We've looked all over the internet, and there doesn't seem to be any record anywhere of anything called 'Chappie.' You're being delusional, Dev." And they weren't wrong—as far as I was aware, Chappie did not exist anywhere except in my heart. So, you can imagine how special and exciting it was to learn that not only was a movie about Chappie being made but also that I was being offered a part in it.