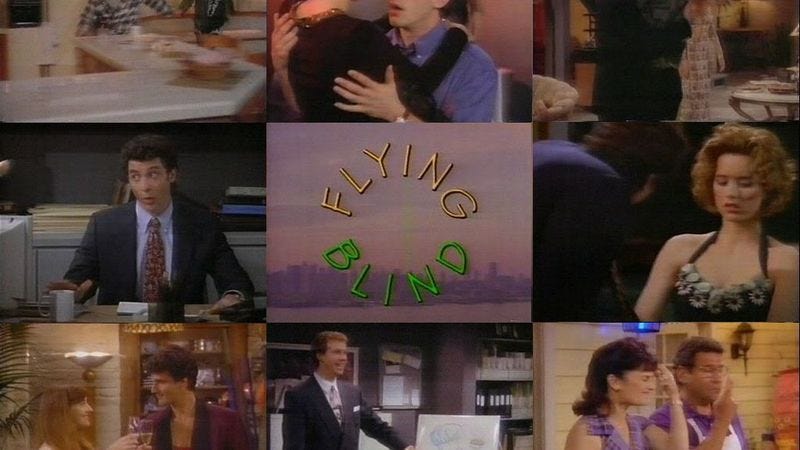 Here they are:
These are the opening credits to the short-lived Fox sitcom Flying Blind. Co-starring a then-unknown Téa Leoni, Flying Blind was a romantic-comedy-style Fox sitcom that ran for 22 episodes from September 1992 to May 1993. The show followed the unexpected relationship between a nebbish recent college grad from Long Island (Corey Parker) and a glamorous, sexually liberated Manhattanite (Leoni).
The theme song does a pretty good job of conveying this, and if you're nostalgic for this show, you'll enjoy watching the credits—and maybe even recognize a few of these moments. We even included the closing credits, if that's one of the things that'll take you back to your youth.
It's from the '90s and everything!
Also, the theme song is by David Byrne from the Talking Heads, so that's pretty cool. If you like these credits, some other short-lived Fox shows that were on at around the same time include The Heights (1992), Parker Lewis Can't Lose (1990-1993), and something just called Whoops! (1992).
Let us know if you'd want to see the credits to any of those, and we'll try to find them.