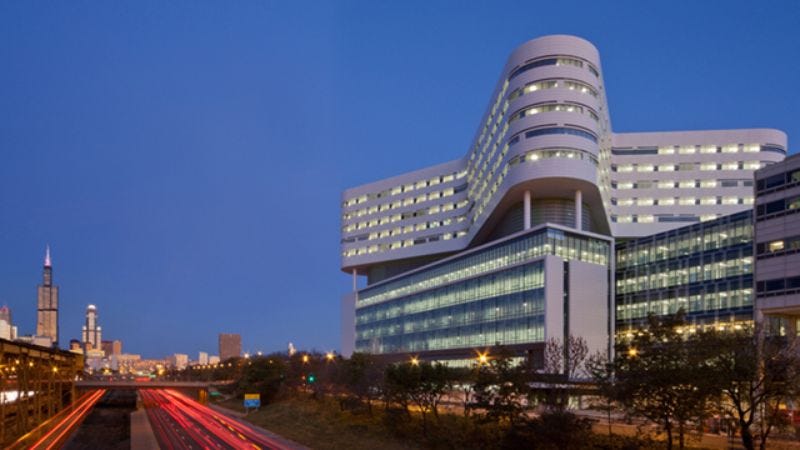 When you twist your ankle, it's important to pursue the best options for making a full recovery. These hospitals are leading the way in providing the treatment and care necessary to get you back on your feet.
1. Hospital for Special Surgery (New York City)
Internationally renowned for its second-to-none ankle treatment, the Hospital for Special Surgery was an obvious choice to top this list. With ice machines on every floor, very few stairs for patients to climb, a patient survival rate of nearly 100 percent, and more ankle-wrapping specialists on staff than anywhere else in the country, there's no better place to go if you've goofed up your ankle.
2. Cedars-Sinai Medical Center (Los Angeles)
Cedars-Sinai has been sitting atop national ankle treatment rankings for decades, having in the 1970s pioneered the R.I.C.E. rehabilitation guidelines for twisted ankles that nearly every hospital in the developed world now follows. The medical center continues to push the envelope on innovative ankle treatments, offering state-of-the-art platelet-rich plasma procedures to catalyze soft tissue repair and leading-edge ankle braces that smell a little less funky than the normal kind.
3. Cleveland Clinic (Cleveland)
Led by Director of Ankle Injuries Yayani Chandra, M.D., the Cleveland Clinic's attentive and knowledgeable doctors pride themselves on putting the patient first by always politely nodding in agreement that the swelling is indeed pretty bad. If you're lucky, they might even prescribe you the good kind of drugs.
4. Rush University Medical Center (Chicago)
Boasting an elite and diverse sports medicine staff whose expertise spans dozens of unique subspecialties, chances are that no matter how weirdly you twist your ankle, Rush has a doctor who can help. When Bradley Cooper twisted his ankle filming Silver Linings Playbook, this is where he was flown, as the studio knew that Rush could be trusted to protect its investment.
5. Thomas Jefferson University Hospital (Philadelphia)
If you go here with a twisted ankle, they'll spray it with some cold stuff. We're not entirely sure what the cold stuff is, but it makes your ankle feel a lot better.
6. Duke University Hospital (Durham, NC)
Whether you step funny on uneven asphalt or land wrong while attempting a layup at the Y, Duke excels at providing personalized and highly effective treatments for the entire spectrum of minor ankle injuries. Sometimes that entails putting ice on your leg for half an hour, while for higher-grade ankle twists they might recommend you go buy a brace to wear for a couple of days. Whatever the case, 96 percent of Duke's ankle patients report feeling "satisfied" or "very satisfied" with their treatment.
7. UCSF Medical Center (San Francisco)
Offering surgery only as a last resort, UCSF doctors are patiently committed to restorative therapy options that address the whole ankle—not just the part that hurts if you poke it. With treatments that include herbal pressure wraps, hypnosis, magnetic stimulation, and guided pain-relief visualizations, UCSF will not only restore your ankle's physical health, but its spiritual health as well.