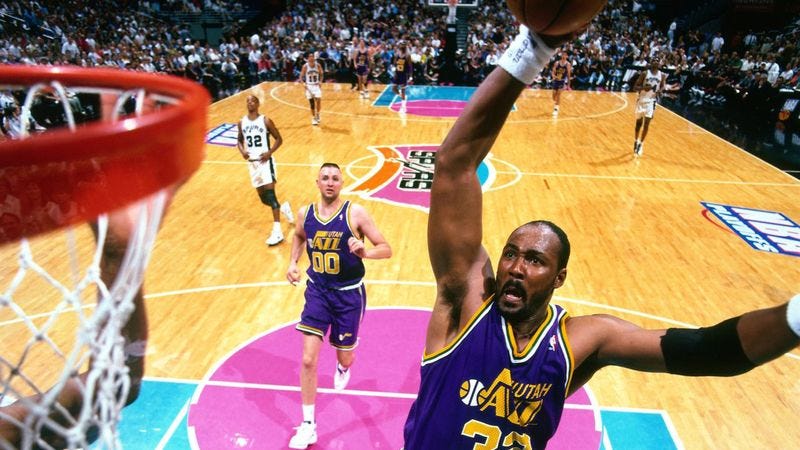 They said we were crazy to even try this, but we knew you wanted it.
1. They laughed in our faces when we said we were doing this, but guess what? You're here reading this, and we are vindicated.
2. The fact is, it doesn't matter what the content is, as long as it's content.
3. "Karl Malone never even won a title," they said. "No one wants to look at that." But they don't understand the nature of the beast.
4. This list could've been titled "15 Photos Of Various Doorknobs" and we would still be in the same position.
5. You live for that next click, even if that means looking at a series of unremarkable photos of a retired NBA player.
6. You want The Mailman. You need The Mailman.
7. We could've prettied up this list with a GIF or two, but what's the point? You're already committed.
8. They said there's no way anyone would scroll to the bottom of this list. Well, look at us now.