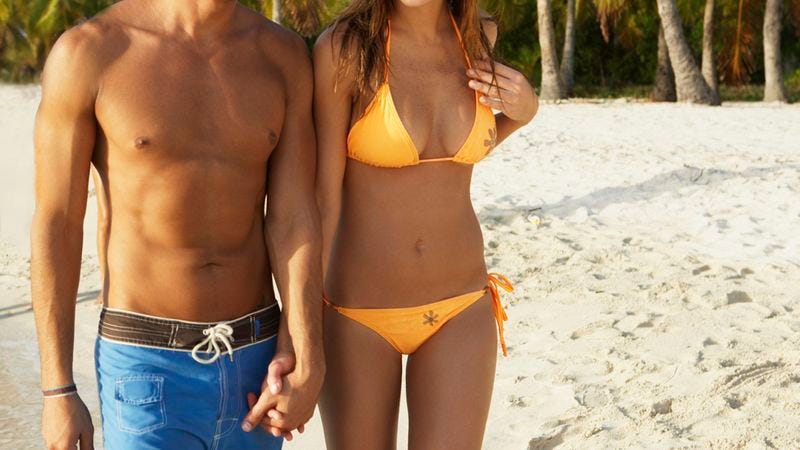 If your parents are unbelievably hot, you'll definitely understand this.
When you're out in public, people are constantly staring at your parents.
You recognize texts like this:
You know exactly what this is:
Your best friend casually reminding you that your mother's "saintly" bosoms are slightly fuller above the nipple meridian than below it, making them, scientifically, the ideal breasts.
In art class, everyone paints your parents intertwined in sexual congress in such a way that it's clear they've all imagined it extensively.
When your art teacher took home all the students' paintings for "research."
When you bring a boy or girl to meet your parents, he or she immediately screams and then runs out into the middle of the nearest highway because the immense beauty of your parents makes them ashamed to be alive.
When the FAA changes several major flight patterns so that planes buzz right over your roof every 10 minutes in the hope that the passengers might see your sweaty, achingly beautiful parents doing yard work, glistening in the sun.
But at the end of the day, you know your incredibly sexy parents love you and just want what's best for you. So, give them a hug next time you see them, and know that most people would love to see their sweaty, perfect bodies slide all over each other.