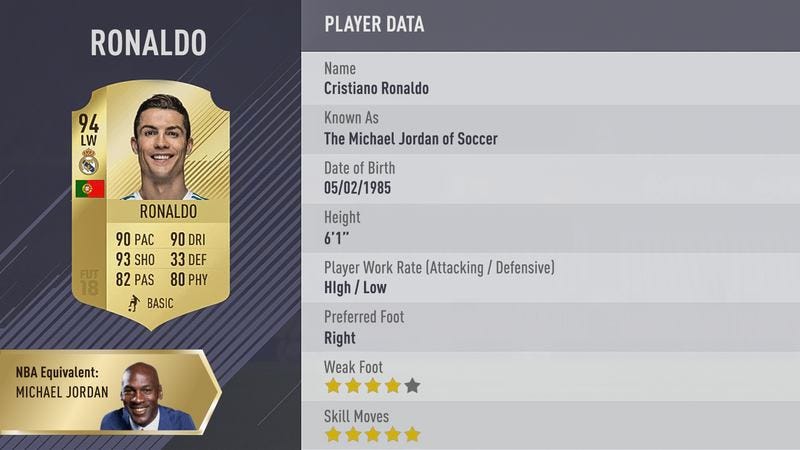 Video game publisher EA Sports has made a crucial change to one of its most popular franchises that's going to make gamers everywhere stand up and cheer: The upcoming FIFA 18 will have a brand-new feature that tells you who each soccer player's NBA equivalent is so you can stop asking your one soccer friend to explain it!

Amazing. This change has been a long time coming, and it's going to make playing FIFA better than ever.
"From now on, new versions of FIFA will automatically provide gamers with an explanation of who every soccer player would be if they were in the NBA so that they no longer have to ask their one friend who understands soccer to explain crucial information like the fact that Belgian soccer star Eden Hazard is basically Steph Curry because they're both small, underdog-type guys," EA said in an official statement on its website announcing the new update. "We hope that someday soon, there won't be a single FIFA player forced to ask their sole soccer friend what Swedish footballer Zlatan Ibrahimović's deal is, because the game will immediately tell them that since he's old and somehow still playing, Zlatan is basically the soccer version of Vince Carter."
The developers went on to add that even though they're still trying to figure out how to explain to new fans why there are, like, nine different leagues and a thousand different tournaments a year, they're confident that FIFA's newest feature is a big step toward making the game more fun for everyone! EA deserves major kudos for going above and beyond for their customers. We can't wait to play FIFA 18 and finally get a sense of who all the players are in terms we can actually understand!