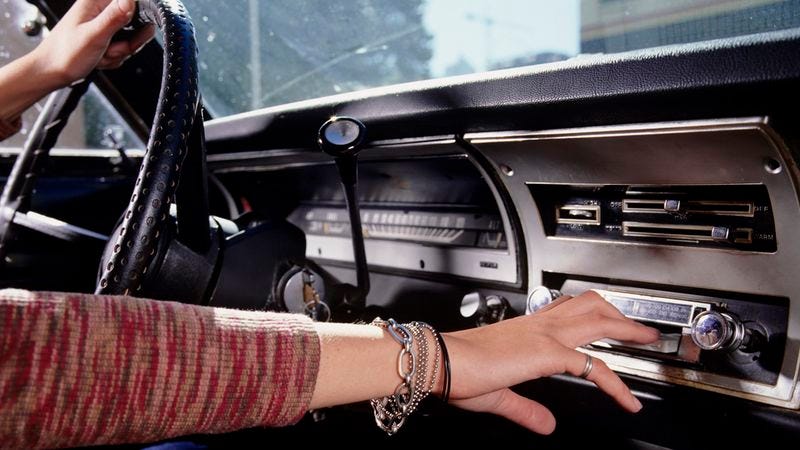 Every generation has cut loose to a feel-good song that defined its summer. What are some of our all-time favorites?
1. "Splish, Splash, Boom!" (1946): When the U.S. Atomic Energy Commission exploded onto the scene with this hit, Marshall Islands residents couldn't help but move their feet!

2. "We Weren't On The Titanic (So Let's Have A Ball)" (1912): This bittersweet ballad begins as a somber requiem for those who perished aboard the Titanic before transitioning into a celebratory pop classic with the line, "When we think of the Atlantic / We will mourn for them all / But hey, we weren't on the Titanic / So let's have a ball!"

3. "Authentik Beach" (1975): This droning German electronic beach anthem from 1975 is 16 minutes long.

4. "My Girl's Going Round With General MacArthur (And That's Just Fine)" (1951): Released during the Korean War, this pop hit tells the story of a man proud to let his girlfriend lay with the five-star general during a summertime shore leave so that the commander could continue leading our boys to victory overseas.

5. "Party At The Bay Of Pigs Beach" (1961): This surf rock anthem was originally intended as a heads-up to US-aligned Cubans about the coming invasion, but still gets airplay as an upbeat number with colorful lyrics and revolutionary undertones. 

6. "Surf Hell" (1977): Attempting to capitalize on the recent success of proto-metal bands like Black Sabbath, this 1977 hit from The Beach Boys talks about driving your best girl around in a hot rod automobile while your body suffers the judgment of 10,000 fires. 

7. "Let's Round Up The Commies This Summer, Girl" (1957): When this classic was spinning in every town big and small back in the '50s, everyone sang along to that indelible chorus, "Darling, stay out of the sun / Don't let your skin turn Red / Wear your stars and stripes / From your toes up to your head."
8. "Air Stay Hot For 100 Moons" (10,000 BC): Every beach bum, from Jimmy Buffett to Sugar Ray, owes part of his sound and genetic makeup to the man who masterminded this track, legendary ancestor of coastal melody, Noise Talker From Giant Water Edge.